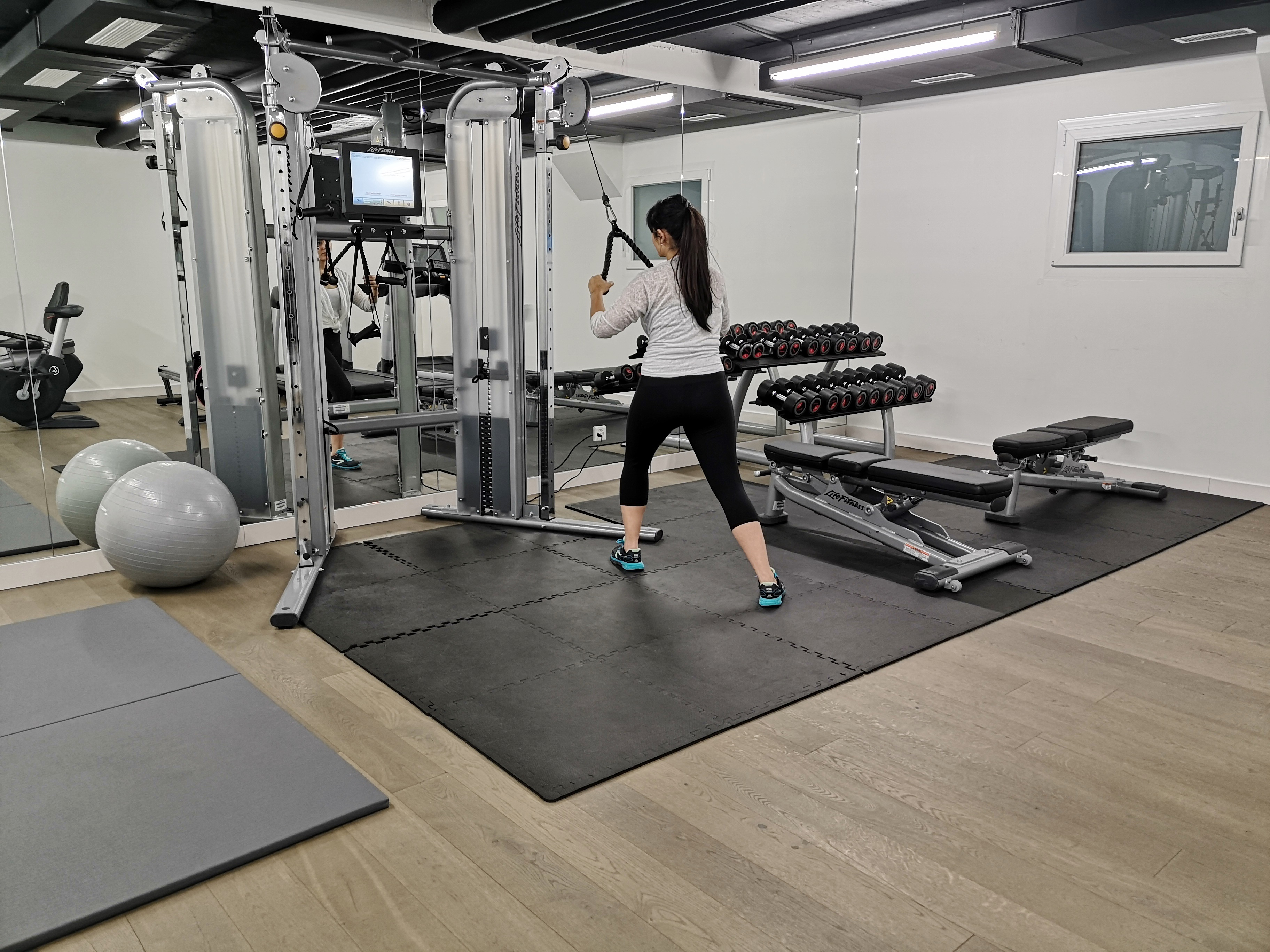 STAY FIT!
To stay well and fit even while travelling, take advantage of our small but comprehensive fitness center.
It offers treadmills, ergometers, and rowing machines as well as free weights and cables for weight training.
Towels and fresh water from our spring in Les Pléiades are at your disposal.
Contact us