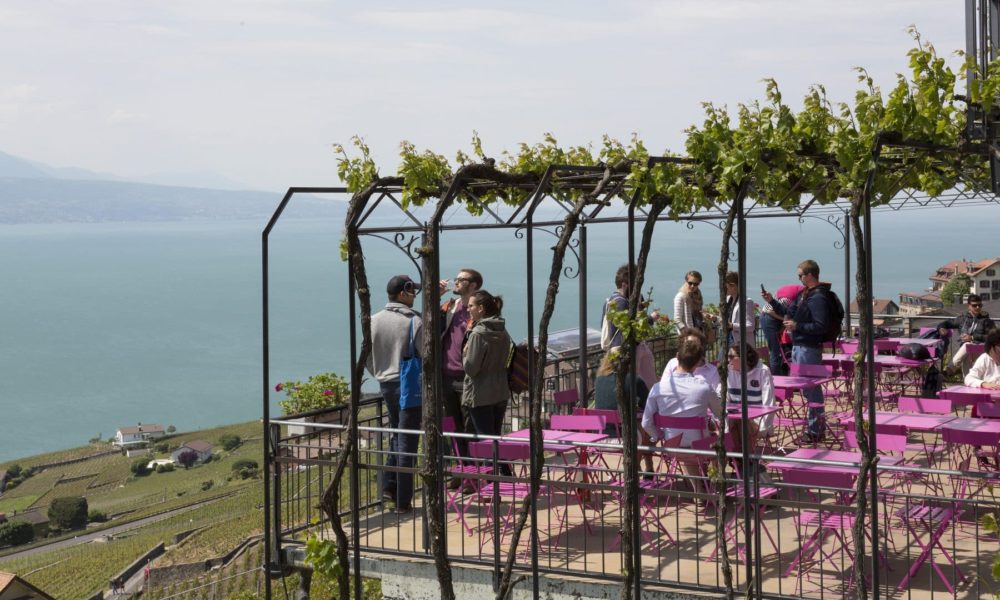 The next Open Wine Cellar will take place on 8 and 9 June 2019.
Enjoy 1 night with us and get a free VIP pass* for 1 person.
The package includes:
- 1 night for 2 persons in a Modern Garde view room
- Buffet breakfast for 2 persons
-1 VIP pass* for 1 person
CHF 200.- in total
City tax of CHF 4.- per person in supplement



Shuttle to wine cellar possible from the hotel:
- Chardonne CHF 50.- (two ways)
- Saint-Saphorin CHF 60.- (two ways)
- Chexbres CHF 60.- (two ways)
*The VIP passport includes:
- Access to the event
- Free public transport within the Mobilis zones in the canton of Vaud
- Voucher of CHF 50 when you purchase 6 bottles in a cellar of your choice!


Previous page