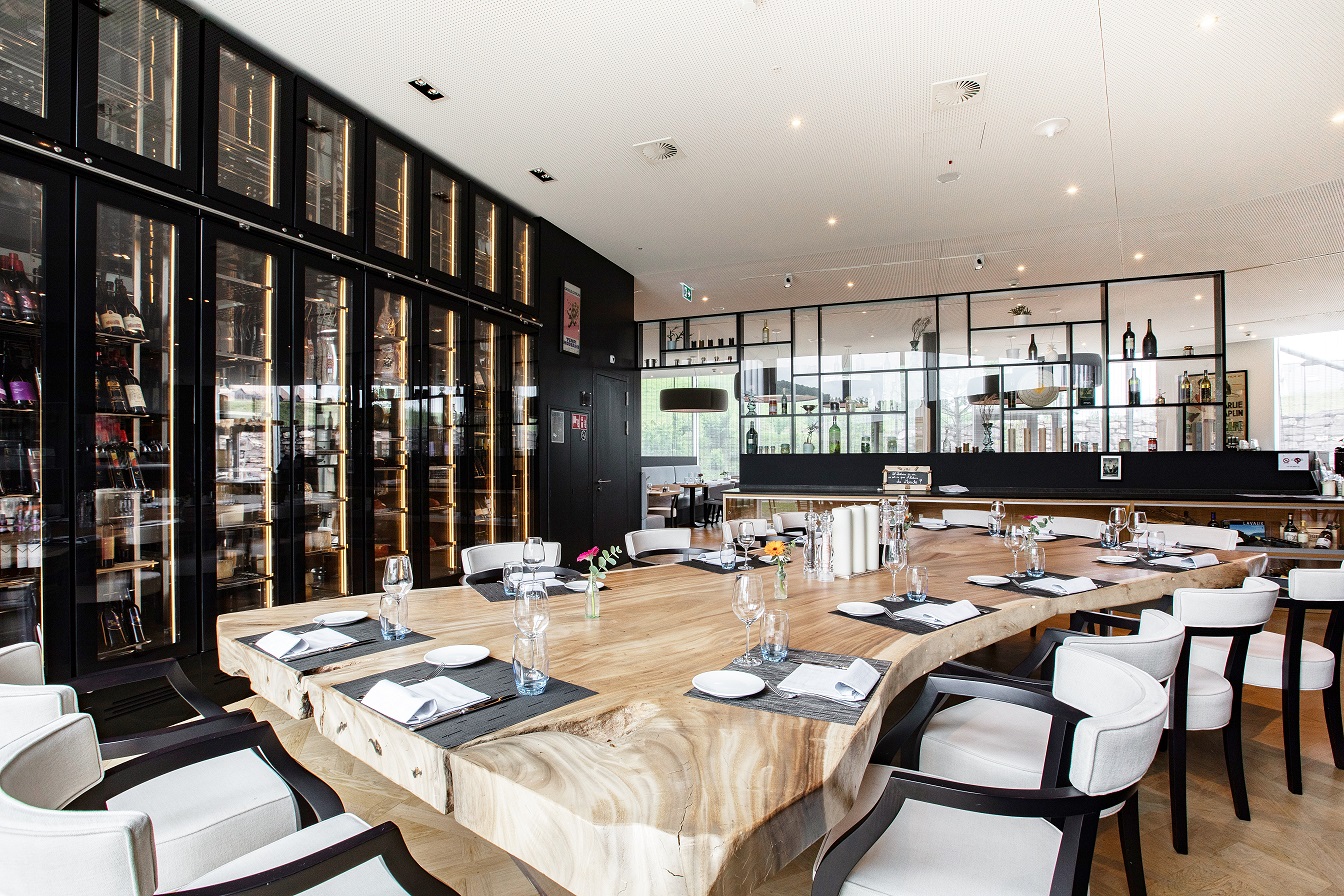 La table d'hôtes for events and celebrations
Our impressive table d'hôtes weighs 990 kg and is made from a single slice of a 300 year old acacia tree from Mozambique.
It is tailor made for special celebrations and banquets with family, friends, or coworkers, and offers seating space for up to 15 persons.
Sit down next to our wine and aging cabinets in an atmosphere of culinary pleasure and enjoy an unforgettable gourmet experience.
Our chef will be happy to advise you for your very personal menu selection.


Contact us for an offer